Specializing in Real Estate in the South-Central Missouri Area
Single Family, Commercial and Farm & Ranch Properties.
Congratulations on taking an important and key step in your home ownership experience. Using this website, you will be able to view homes for sale in the metro areas, as well as surrounding areas. I am a full time real estate agent who is qualified to assist you in buying or selling your home. I have a keen sense of the local market and know property values, appreciation of the market, and how to gain the best exposure for your property.
While looking for your new home, I will guide you through the process of understanding what home style is best for your family, as well as assist you with developing a purchase offer that makes sense and fits your needs. When selling your home, I will statistically calculate how to properly price and market your home, walking beside you through the entire transaction process and teaching you along the way. I look forward to helping you with all your real estate needs!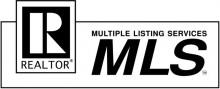 Julie Thompson
Broker/Owner
RE/MAX Farm & Home
Direct: 417-349-0213
Recent Articles and Blog Posts
Although there is a great deal of information on the Internet that can help you decide how to set the price on your house, it takes a real estate professional to evaluate the data to your best advantage. A deep knowledge of your surrounding area and current market conditions is a big part of an agent's expertise, and their sales experience working with many different clients gives them valuable insight into the psychology of buyers. Finding the right price for […]
Read More
The Sign of  a RE/MAX Agent
The right home starts with the right agent. RE/MAX agents are more recommended because we recommend what's right for you.